Greater Vancouver Chamber Opens Nominations for 2023 Iris Awards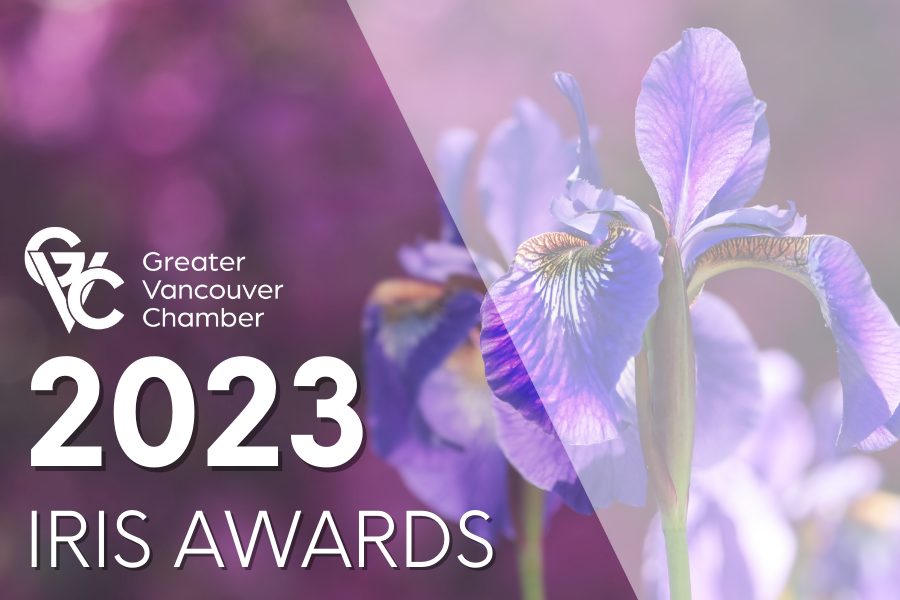 GREATER VANCOUVER CHAMBER OPENS NOMINATIONS FOR 2023 IRIS AWARDS 
The Iris Awards will be presented in observation of International Women's Day on March 8. 
Vancouver, WA - The Greater Vancouver Chamber (GVC) announced that it is accepting nominations for the 2023 Iris Awards, an annual recognition to honor the lasting and far-reaching contributions of women in southwest Washington and beyond. The recipients of this honor will be revealed on Wednesday, March 8, during an award ceremony following the GVC's Women Who Mean Business Virtual Symposium.  
Since 1985, the southwest Washington community has been recognizing and celebrating women of achievement for their outstanding dedication and contributions in the region. Each year, community members nominate female leaders throughout the Greater Vancouver region who represent exceptional leadership, philanthropy, and public service. What is known today as the Iris Awards were established in 2012. From 1985 through 2010, award recipients were honored as "Women of Achievement".  
Following in the tradition, the Iris Awards will be presented in observation of International Women's Day on March 8. Anyone may submit an online nomination at https://bit.ly/3QmGPiJ. Nominations must be received by February 10th, 2023. A list of past award honorees can be found at VancouverUSA.com/Annual-Events/Past-Iris-Awards-Honorees/   
"The Greater Vancouver Chamber is proud to host the 36th year of recognizing the incredible successes of women throughout the southwest Washington region. These awards are a great opportunity to continue empowering our female leaders, while we learn from their inspiring stories and achievements. We encourage the community to join us in nominating extraordinary women who have truly worked to stand out in their commitment to going above and beyond," said Chamber President & CEO John McDonagh.    
This year's Iris awards are sponsored by LSW Architects, Riverview Bank, Key Bank, Legacy Health, and OnPoint Community Credit Union.  
For more information about the Iris Awards, sponsorship opportunities, and to purchase award ceremony tickets, visit VancouverUSA.com/WomenInLeadership.   
About the Iris Awards
Wanting to recognize women of achievement in Southwest Washington who exemplified leadership, philanthropy and community service was the inspiration for what is today the Iris Awards. This recognition program was launched in 1985 as Women of Achievement. For 38 years, the southwest Washington community has nominated outstanding women for recognition. The Iris Award was held to commemorate National Women's History Month, to recognize International Women's Day, and to honor volunteer efforts and community leadership of women in Clark County. 
About the Greater Vancouver Chamber
SW Washington's largest business organization, the Greater Vancouver Chamber (GVC), with nearly 1000 members, has been Moving Business Forward in southwest Washington for over 130 years through business advocacy, community building, education, and creating visibility for our members. The Chamber is a supportive alliance of diverse member businesses, individuals, and organizations, working together toward long-term business prosperity. The GVC is the heart of Clark County's business community, advocating for sound, sensible and dynamic policies that ensure a vital economic climate and prosperity for all. For more information, please visit VancouverUSA.com.