GVC is focused on female leadership in Clark County and beyond. With curated programming, we work towards the goal of creating a space to cultivate and celebrate the leadership qualities of professional women committed to excellence, collaboration, and tenacity. Through three annual events, we open the door for women and men in all stages of their professional careers to join us in supporting and growing Women In Leadership throughout our region. 
Straight from the source!
Listen to the valuable insights of top female professionals in our region as they share the advice they would give their younger selves
Our Women in Leadership program celebrates the outstanding achievements of our female leaders while fostering a culture of support and empowerment across generations.
Women Who Mean Business Symposium | March 8
The Leadership Conference for Everyone
This half-day virtual event features engaging talks and a renowned keynote that aim to promote the development of our future women leaders. Professionals across industries and experience levels are welcome as we explore new perspectives, support each other, and learn together. The symposium wraps up with the annual Iris Award event, which honors and recognizes women of achievement for their outstanding contributions in our region.
Honoring women of achievement in Southwest Washington
Each year the community nominates women throughout the Greater Vancouver region who have gone above and beyond. Whether their contributions be professional, philanthropic, civil, or otherwise, we seek to recognize their unique and superior efforts and honor their stories and achievements through the Iris Awards.
These awards, launched in 1985 as women of Achievement, are presented in observance of International Women's Day and to commemorate National Women's History Month.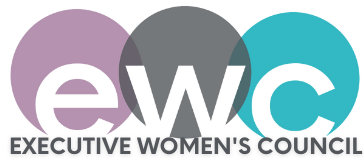 Four curated sessions offer C-Suite level women the ability to connect, learn, and find inspiration alongside fellow executives, through carefully selected speakers and workshops. Custom baskets inclusive of food, beverage, and topic-related material are hand-delivered to each member of the Executive Women's Council prior to each session.
Thank you to our Program Sponsors