Workforce & Education Portal
Our region's Workforce Portal is a FREE online resource connecting employers and students for internship opportunities! 
The Greater Vancouver Chamber is spearheading the Washington Workforce Portal, joining our mission of being the catalyst for expanding the creation and use of experiential learning opportunities as a key strategy for employers retaining Washington's top talent. The Chamber's goal is to give employers a cost-effective way to evaluate a potential future employee, a pipeline for candidates.
This effort was made possible with the support of the Association of Washington Business Institute. The Chamber is partnering with WSU Vancouver, Clark College, Lower Columbia College, ESD112, Workforce Southwest Washington and business leaders, who envisioned a statewide platform that connects students across the state to real-world work-based learning opportunities.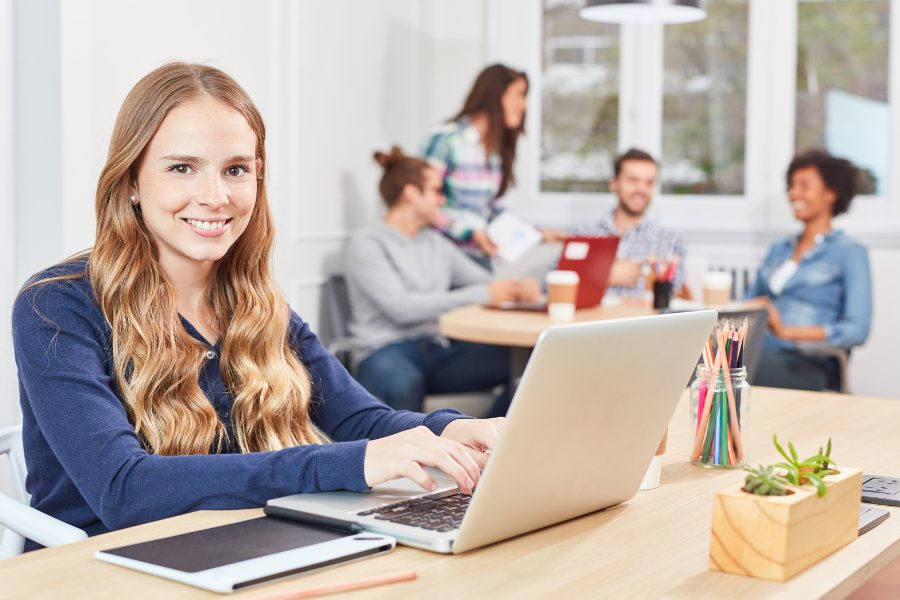 How it Works? It's Easy to Get Started!
Are you an employer looking to post your internship and mentorship opportunities? Let us help you find a qualified student! Gain access to an advanced candidate search, at no cost, with these easy steps!
Fill out this simple Intake Form to create an account and help us learn about your business.
The Greater Vancouver Chamber team will contact you after receiving your provided information.
Once you are a part of the Workforce Portal, the opportunities are endless! Start uploading your internships!
Our Workforce Portal participants said...
"At Davidson & Associates, utilizing GVC is important to us, as it exists to provide resources and connections for local businesses. The timing couldn't have been better when they launched a portal for work and internship opportunities, as we had just decided it was time to bring on a summer intern. We wanted a way to engage our local student community, without feeling like we were starting from scratch or taking shots in the dark. The Workforce Portal gave us that opportunity, making it easy to connect to local students who wanted to gain experience within their community. From a technical standpoint, it was an easy process, and enabled us to bring on a summer intern. We are excited for the new opportunities for growth this brings to our agency, and are thankful to the Chamber for leveraging these resources for us!"- Anna Miller, Marketing & Community Relations Coordinator at Davidson & Associates Insurance
"I was very pleased with the ease of posting a job on the new Workforce Portal. Being able to help out a college student is a great opportunity not only for Good Shepherd Montessori School but also for the talent. For 25 years Good Shepherd Montessori's top priority has been to welcome children and ALL families through its doors. With the growing demands for childcare in our area we are very grateful to everyone involved in setting up this new portal to help meet staffing needs."- Michelle Waggoner- Director at Good Shepherd Montessori.
"Vancouver Public Schools' Career & Technical Education strives to provide every student with career connected learning opportunities. Our partnership with GVC has opened doors for connecting students directly with local companies who are invested in mentoring and providing meaningful experiences for youth in our community. We are excited to serve a growing number of student interns, through collaboration and partnership with GVC and their partners, we are expanding opportunities and improving access for all students in VPS,"-  Nina Stemm, CTE Partnerships & Choice Programs Lead at Vancouver Public Schools
"My experience has been really good so far! I love that I am able to input my own ideas and work hand in hand with what the salon specifically wants. I wanted an internship that was very flexible and introduce me to marketing techniques in the real world which is why this marketing internship is perfect for me!"- Sienna Nguyen, Utopia Salon intern
If you have any questions about the Washington Workforce Portal, please email us at YourChamber@VancouverUSA.com or request information below.
Thank you to our Workforce Portal sponsors