Elevate Your Company's Impact: Unleash the Power of National Nonprofit Day!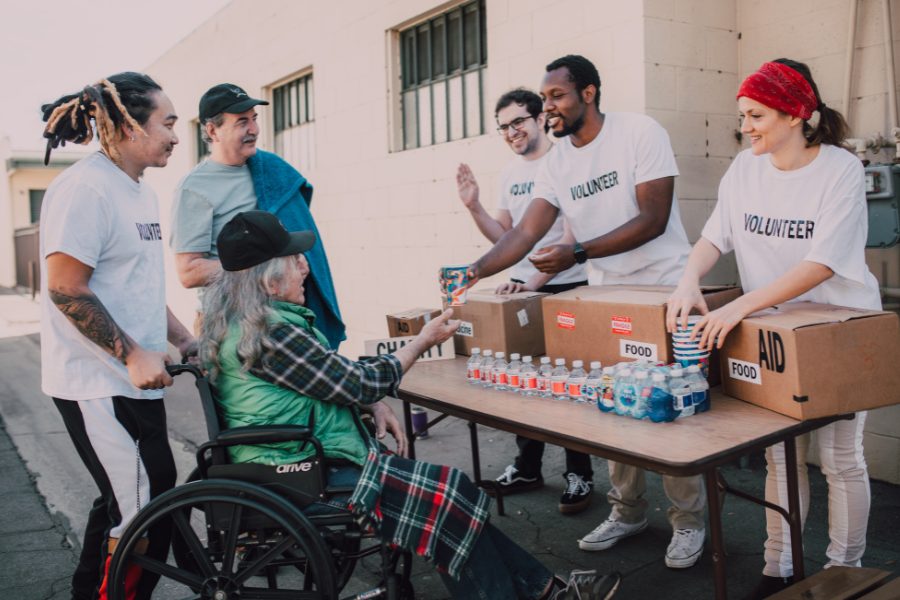 Every year on August 17th, we come together to observe National Nonprofit Day, a time to recognize and appreciate the invaluable contributions that nonprofits make to our communities, spanning from local to national and even global spheres. Businesses and corporations can play a significant role in celebrating National Nonprofit Day by supporting and collaborating with nonprofit organizations. Here are some meaningful ways on how to get involved:
Employee Volunteerism: Organize a company-wide volunteer day where employees can engage in community service activities with local nonprofit organizations. This could involve activities like cleaning up public spaces, assisting at food banks, or participating in educational workshops.
Skills-Based Volunteering: Encourage employees to share their professional skills with nonprofits. For example, a marketing team could offer their expertise to help a nonprofit with their branding and outreach efforts.
Donations and Fundraising: Set up a donation drive or fundraising campaign within the company to support a chosen nonprofit. Match employee donations to amplify the impact.
Partnerships: Establish long-term partnerships with nonprofit organizations that align with the company's values. Collaborate on projects, events, or initiatives that contribute to the nonprofit's mission.
Cause Marketing Campaigns: Create a cause marketing campaign where a portion of the company's proceeds from a specific product or service is donated to a nonprofit. Promote the campaign through marketing materials and social media.
Employee Giving Programs: Implement a structured employee giving program that allows employees to contribute a portion of their salary to a nonprofit of their choice.
Pro Bono Services: Offer pro bono services, such as legal, financial, or technological support, to nonprofit organizations that could benefit from these resources.
Nonprofit Spotlights: Highlight the work of a different nonprofit each month through company newsletters, intranet, or internal communications. Share success stories, impact metrics, and ways employees can get involved.
Lunch and Learns: Organize lunchtime sessions where representatives from local nonprofit organizations can speak about their work, challenges, and opportunities for collaboration.
Community Partnerships: Partner with multiple nonprofits to host a community event or fair where employees and the local community can learn about various organizations and how to support them.
Employee Engagement Challenges: Create friendly challenges or competitions among departments or teams to see who can raise the most funds, collect the most donations, or volunteer the most hours for a nonprofit.
Board Memberships: Encourage company leaders to join the boards of nonprofit organizations as active participants, bringing their expertise and insights to help guide the organization.
Skills Workshops: Offer workshops or training sessions led by company professionals to help nonprofits improve their operations, marketing, or other areas.
Matching Gift Programs: Establish a matching gift program where the company matches employee donations to nonprofit organizations, doubling the impact.
By engaging in these initiatives, businesses and corporations can demonstrate their commitment to social responsibility, foster employee engagement, and contribute to the betterment of their communities in honor of National Nonprofit Day.