The Benefits of Volunteering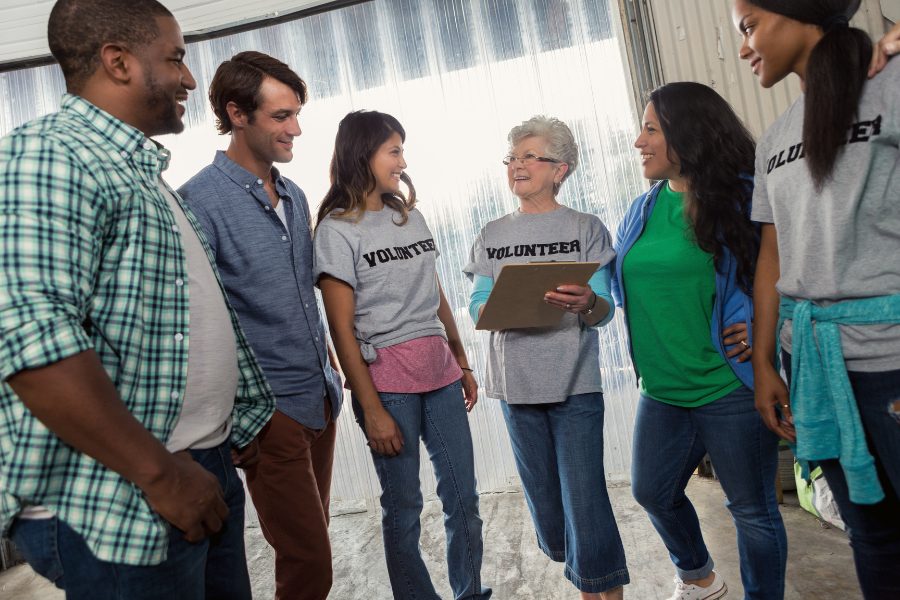 Aristotle once equated the essence of life to serving others and doing good. While the philosophy seems like a fulfilling endeavor, it's not quite practical given that we lead super busy lives. With our consistently jam-packed schedules, it's impossible to think of giving away more of your time and energy for free without a financial reward.
However, volunteering is beneficial for several reasons, and the best part about it is that it doesn't have to take up much of your time and effort. The advantages of volunteering not only benefit our southwest Washington community, or the person receiving the assistance, it also benefits the individual or the organization offering the help.
Such benefits can probably explain why there has been a steady rise in popularity in volunteering in the past few years. Research shows that more than 25% of adults in the United States volunteered from 2008 to 2017, with women taking the lead at a staggering 27.8% against 21.8% of men.
So why is there a spike in volunteering? Well, it seems as though more and more people are starting to realize the immense benefits one can derive from volunteering. People are beginning to see how helping each other is mutually rewarding for all parties involved, leading to more businesses joining the helping bandwagon.
Benefits Businesses Derive from Volunteering
Connecting With the Community
A huge benefit that volunteering has is its impact on the community. It allows organizations and individuals, to connect to the community to improve it. The Greater Vancouver Chamber (GVC) is always busy putting together innovative and inclusive programing and offering volunteer opportunities, allowing our members to remain connected and engaged during the production process. Even helping out with small tasks can make a significant difference to the lives of those in need, and it's a two-way street.
Setting aside time to help others helps employees network and make new contacts and friends by sharing activities. Volunteering allows employees from different companies in the Greater Vancouver Chamber to collaboratively work towards a common goal and form connections. These connections made during the volunteering process make for an incredible opportunity to expand business ties outside the organization.
Volunteering Has Immense Health Benefits
Scientists coined a term for the physical effect doing good deeds has on the human body. The term is known as Helper's High. Volunteering promotes good physical and mental health by counteracting the effects of anger, stress, and anxiety while also combating depression by maintaining a regular contract with others. It also increases self-confidence and provides employees with a sense of purpose, thus increasing employee empowerment.
Team Bonding
Teaming employees up outside of the work environment to participate in a worthwhile activity fosters a sense of teamwork. Coming together to partake in a common goal, especially a community project or charity, helps employees build bonds that last long, making for a renewed sense of commitment to both the job and one another.
Business Success
According to research, organizations that integrate social impact into their daily processes can increase sales by about 20%, and productivity by 13%. Such organizations also drastically reduce employee turnover while increasing the company's share price by up to 6%.
Enhanced Skills
Volunteering lets employees use their established skills to better the community. They can also use the opportunity to acquire, or cultivate, a valuable skill that can come in handy in the work environment. Employers don't require financial investment to offer opportunities for employees to develop or enhance their skills.
Increased Brand Awareness
Organizations that go out of their way to help the community by working in new environments usually earn a positive reputation for their good deeds. Nowadays, people want to associate themselves with brands that are working to create change in society. Therefore, volunteering in new or familiar environments helps establish relationships with customers and helps build brand awareness and loyalty.
In Conclusion
With the benefits of volunteering being evident, we hope that more enterprises become more involved in helping, not just within the Greater Vancouver Chamber, but the entire southwest Washington community. The more value we add to others, the better our world becomes. So why not start today? If you are interested in being part of our GVC volunteers' list, sign up here: https://loom.ly/yzgju7I.