GVC Appoints Amy Tanska as Business & Workforce Education Director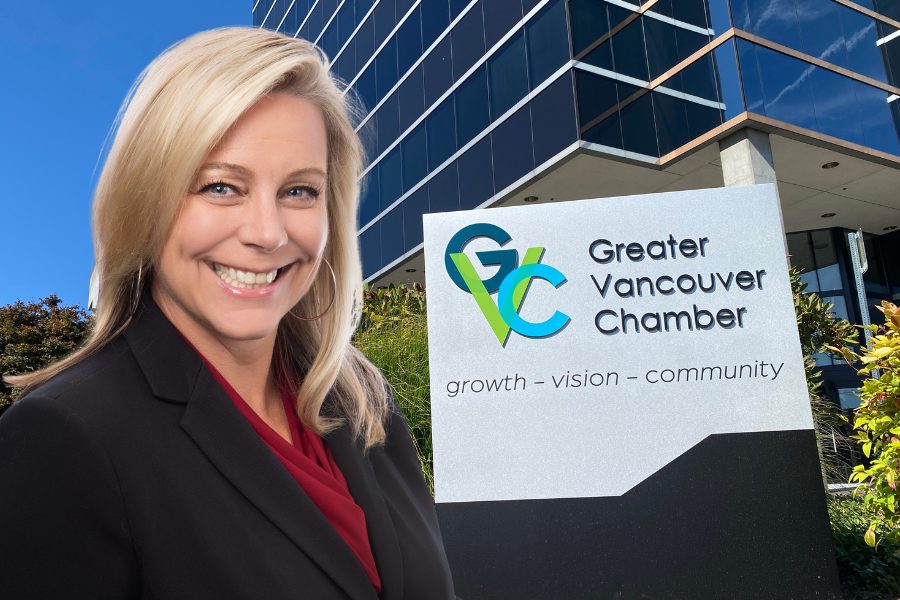 GREATER VANCOUVER CHAMBER APPOINTS AMY TANSKA AS BUSINESS & WORKFORCE EDUCATION DIRECTOR
Vancouver, WA- The Greater Vancouver Chamber (GVC) is pleased to announce the return of former team member Amy Tanska to the Chamber to assume the position of Business & Workforce Education Director. In this new role, Tanska will be responsible for developing and overseeing the expansion of the Washington Workforce Portal, designed to meet the workforce gaps by assisting local employers to fill and/or create internship, apprenticeship and job shadowing opportunities, providing students with real-world work-based learning opportunities.
Tanska, who worked at GVC as a Member Relations Manager from 2017 to 2021, brings back to the Chamber over 20 years of experience in education, community connectivity, business development, public administration, and marketing. In addition to her background in business partnerships and development, she has a passion for supporting local nonprofit organizations and connecting area professionals with community resources. Tanska holds a bachelor's degree in Political Science from Washington State University. 
As the GVC's Business & Workforce Education Director, Tanska on behalf of the Chamber will help the business community to develop a local talent pipeline for future part-time and full-time employees as a liaison between the business community and local higher education institutions. In partnership with Washington State University Vancouver, Clark College, Educational Service District 112 (ESD112), Workforce SW Washington, and the Association of Washington Business Institute's Workforce Portal, Tanska will facilitate the development of this internship program, intended to expand opportunities for students from all backgrounds who are pursuing post-secondary education and work opportunities.  
"The Greater Vancouver Chamber is spearheading the Washington Workforce Portal in southwest Washington, and we are thrilled to welcome Amy back to help advance this program. Amy rejoined us at a crucial time when attracting and retaining local talent is a challenge for businesses; but we know that her professional experience, community involvement and relationship-building skills will help the Chamber and local businesses to develop the workforce pipeline and opportunities needed," said GVC President & CEO John McDonagh.  
For more information about the Workforce Portal or to post internship and mentorship opportunities at no cost, visit: VancouverUSA.com/Workforce-Education-Portal/ 
About the Greater Vancouver Chamber
SW Washington's largest business organization, the Greater Vancouver Chamber (GVC), with nearly 1000 members, has been Moving Business Forward in southwest Washington for over 130 years through business advocacy, community building, education, and creating visibility for our members. The Chamber is a supportive alliance of diverse member businesses, individuals, and organizations, working together toward long-term business prosperity. The GVC is the heart of Clark County's business community, advocating for sound, sensible and dynamic policies that ensure a vital economic climate and prosperity for all. For more information, please visit VancouverUSA.com.