Enhance Your Website Traffic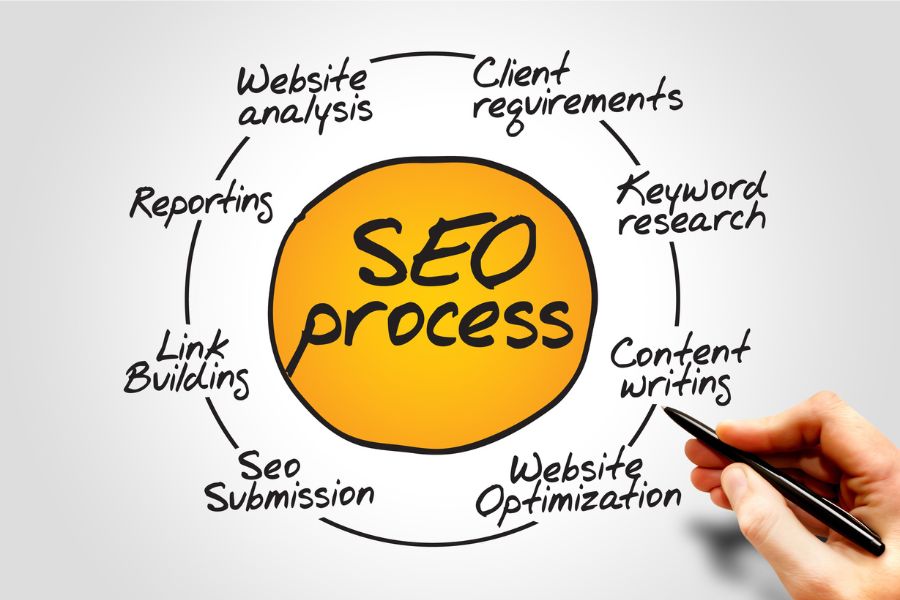 Your company website is the first impression nearly all of your customers have of your business. However, if it's not optimized for search engines, potential customers may never see you. Search engines have artificial intelligence "bots" that scour the internet for websites that match a user's search query, and the more attractive your website is (Search Engine Optimized, or SEO), the closer to the top of the rankings it will be and the more traffic you'll receive.
If you're struggling with visitors to your small business website, there are a few tricks you can employ to increase unique site visitors.
Checklist For SEO
On-page SEO doesn't just mean a great website. It's also a website that's constructed properly and easily found. Here's a handy checklist:
Use a good server to host your site
Make sure you have the correct domain name for your site and enable encryption
Ensure that you've enabled HTTPS and all your links are HTTPS encrypted
Make sure there's only one version of your site
Set up authenticated emails so your customers can contact you
Fix or remove broken links, and remove irrelevant content
Enable data compression and caching
Link your website and share it on social media
Use the Google Search Console webmaster tool to register your site
Focused Content Strategy
Quality content not only adds value to the user experience, it enhances your SEO. Your ideal customer isn't just searching your website arbitrarily – they have a need and are looking for specific ways to have it met. When you offer how-to video guides for your products, well-written blogs about trends in your industry, or even detailed e-books, you're creating a website that's rich in useful information.
Not only will this strong content strategy increase your visibility, but you'll also position yourself and your business as a trusted authority in your field. Having your community trust you and depend on your insight and information is crucial for earning loyal customers.
Use the Right Keywords
Using the right terms in your content attract the attention of search engine bots and help boost your rankings. Large companies can afford to dismiss more niche keywords and long-tail strings of keywords and phrases, but smaller businesses can't.
Focus your content on more specific keywords and ones that better relate to your business and brick-and-mortar address. Location-specific keywords are important, too, so be sure to use your city and state, plus nearby towns, in your content.
Acquire Both Active and Passive Links
Good content won't just earn you new site visitors. You'll also acquire backlinks, where other sites link your content to their site. These links add value to your SEO and improve your position as a trusted authority.
While not all links are good, types of links that improve the value of your website include:
Links pointing to your website naturally, offering helpful information to the user
Links from websites related to your industry
Links to specific content on your site that other website owners find useful
Stay Up-To-Date With SEO Changes
The algorithms that major search engines use change from time to time, and an SEO strategy that worked a few years ago may not be effective now. Google programs its bots to provide results that match important keywords and relevant, fresh content. Keep your site updated and look for changes announced by the major search engines.
A great website is perhaps the single best marketing tool for your small-to-medium business. Making sure that it's visible to new and returning users through smart and effective SEO can help your business flourish. Want to make your website SEO optimized? Visit our GVC's Business Directory to find a company that could help with your marketing needs.