Greater Vancouver Chamber Launches the Business POD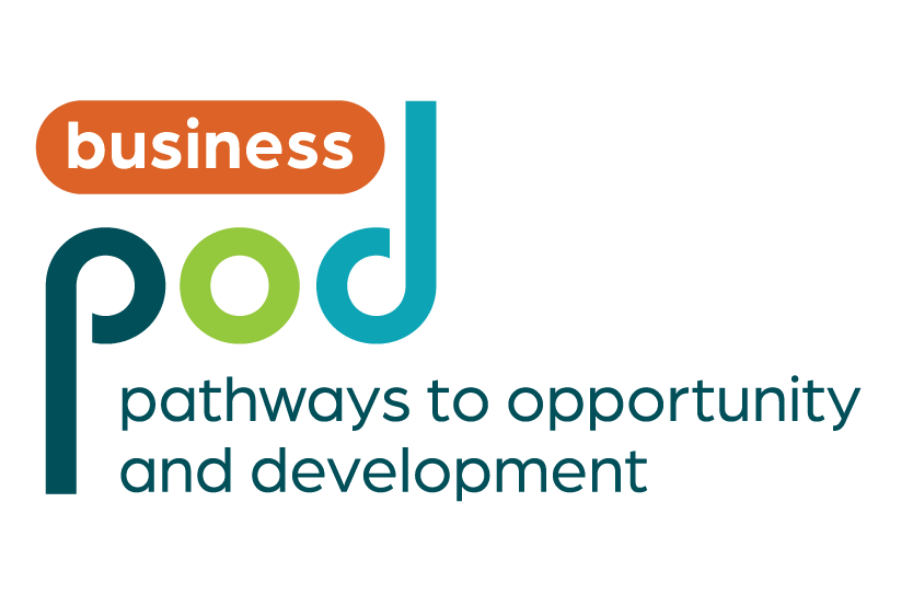 GREATER VANCOUVER CHAMBER LAUNCHES THE BUSINESS POD TO EMPOWER ENTREPRENEURS AND SMALL BUSINESSES 
This program is designed to lead entrepreneurs, at no cost, to success through education, individual consultations, and cohort mentoring sessions. 
Vancouver, WA - The Greater Vancouver Chamber (GVC) is proud to introduce the new Business POD (Pathways to Opportunity and Development), an assistance program that offers professional and individualized guidance to SW Washington small businesses, entrepreneurs, and microenterprises to start, develop, and grow their business ideas. This inclusive program is designed to accelerate the thriving business scene in the region and empower the entrepreneurs, at no cost to them, through education, mentoring, resources, and referrals.
The Business POD, brought to the community in partnership with the City of Vancouver, is launching to help companies structure and develop their business acumen, by sharing with them essential functions for success.
The program will include twice-monthly free virtual workshops geared toward providing business resources. Topics across these offerings will include Business plans, Legal requirements, Operations management, Marketing, Sales, Customer engagement, Diversity, Equity, and Inclusion, Wage, Safety, and more. These interactive seminars will be scheduled at a variety of times of day.
Through this professional program, sponsored by community partner Vancouver Mall, business owners receive ongoing one-on-one counseling with experts that bring diverse perspectives, skills, and years of experience in building their own companies and in coaching entrepreneurs. The Business POD also facilitates a six-meeting series of cohort mentoring sessions, to connect entrepreneurs with business owner peers facing similar challenges.
"GVC believes in investing in the community. Our main goal is to help the entrepreneurs and small businesses in the region to bring their ideas to life and guide them through the entire business journey. We want to provide resources to help them apply for loans and grants, identify target audiences, as well as strengthen their ability to deal with supply chain disruptions," stated Janet Kenefsky, Vice President of Membership & Operations of the Chamber.
"With our outreach efforts and strategic partners, GVC will be identifying the entrepreneurs and businesses and offer free services to effectively assess needs, provide the right counsel, tools, and resources appropriate to the maturity of their business, and build a trusting ongoing relationship that produces positive results for both the business and the community," added Kenefsky.
The Greater Vancouver Chamber is encouraging small business owners to sign up now for this program at https://yourchamber.typeform.com/PODForm. The Business POD will host a Kick-Off Workshop on January 25th at 3:00 pm, where the participants can get to know the experts, take a sneak peek at future workshops topics, find out how to get signed up, and more. To register for this event, go to: https://business.vancouverusa.com/events/details/business-pod-kick-off-workshop-22564.
For more information about this initiative and the valuable resources available, visit: https://www.vancouverusa.com/business-owners/start-or-run-a-business/.
About Business POD
The Business POD (Pathways to Opportunity and Development) will provide affordable business assistance to new and existing businesses in Southwest Washington area. This program is designed to empower and educate small business owners through workshops and individual and peer cohort coaching sessions. The Greater Vancouver Chamber is encouraging entrepreneurs and small businesses to sign up at: https://yourchamber.typeform.com/PODForm. Experts coaches will guide participants to the resources that will help them the most.
About the Greater Vancouver Chamber
SW Washington's largest business organization, the Greater Vancouver Chamber (GVC) has been Moving Business Forward in southwest Washington for over 130 years through business advocacy, community building, education, and creating visibility for our members. The Chamber is a supportive alliance of diverse member businesses, individuals, and organizations, working together toward long-term business prosperity. The GVC is the heart of Clark County's business community, advocating for sound, sensible and dynamic policies that ensure a vital economic climate and prosperity for all. For more information, please visit VancouverUSA.com.