Government and Public Affairs Committee (G&PA)
Purpose
This committee plays a pivotal role in whether the Board of Directors takes action to support local, state and federal initiatives. The Greater Vancouver Chamber is the largest business organization in southwest Washington and takes the weight of its voice seriously in conversations and debates about how to assure businesses continue to thrive across the region.
This committee identifies the annual legislative priorities for the Chamber prior to each legislative session. The committee also works with our partner agencies, the Columbia River Economic Development Council and Identity Clark County, to prepare a Joint Legislative Priorities list. This list allows the southwest Washington business community to provide to our Clark County legislative delegation those top business priorities for the region.
In addition to leading our Legislative Outlook and Review events, this committee is invited to join the Chamber Team in our annual 'hill climb' at the Capitol steps in Olympia. It's an opportunity for the biggest business concerns in southwest Washington to be directly heard by our state legislators.
Top Priorities
Ensure appropriation of funds in Washington State for the I-5 Columbia River Bridge while supporting Oregon and Federal efforts, analysis, funding and construction
Address technical issues with Tax Increment Financing and the definition of "real property" (RCW 39.114) to allow private construction on port-owned property
Support a criminal justice training facility in southwest Washington and ensure law enforcement personnel have the regulatory backing to keep our citizens, workers, and businesses safe
Resist unnecessary ergonomics laws in keeping with voter-approved Initiative 841 and avoid restrictive scheduling regulations. Repeal or reform the Long-Term Care payroll tax encouraging voluntary coverage instead of mandates and ensure Paid Family Medical Leave shortfalls are addressed with increased accountability
Pursue resilient, diverse, and economically stable energy supply that protects the hydropower system and river commerce
Avoid a patchwork of laws between local and state building codes while supporting greater certainty and timeliness in permitting. Support programs and policies that increase housing availability and affordability. Preserve and expand the use of industrial and mineral lands for their intended purposes
Carefully evaluate Tax Structure Work Group recommendations and impacts on communities and state competitiveness while ensuring the tax system functions as an integrated, rational system at all levels of government
Provide additional options for local job creation, economic development, and infrastructure investment for border communities, rural areas, and opportunity zones. Protect targeted incentives to foster innovation clusters, support microchip development, and stimulate private investment
Support greater alignment between workforce needs and career and technical training programs to address labor shortages across industries. Ensure funding for Career Connected Training opportunities in high-demand sectors, support alternative pathways like trade schools, apprenticeships and the IT3 Technology Center
Operations
Meetings
The G&PA meets monthly or more frequently if legislative activity necessitates. Meetings are closed to the public at this time.
Term Limits
Members of the G&PA serve renewable one-year terms.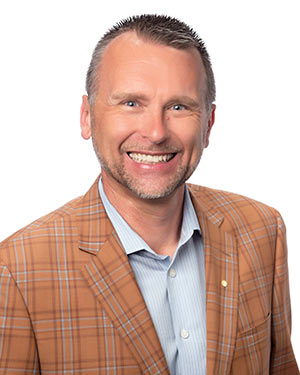 Nelson Holmberg
Committee Chair