Grow the (360) eGift Cards
Grow the (360) is a 'locals businesses only' eGift Card program coordinated by the Greater Vancouver Chamber. It's one way to support local businesses while giving a thoughtful gift to a loved one - including yourself!
Purchase Grow the (360) eGift Cards
How it Works
Purchase eGift Cards online
All you need is an email address to receive the eGift Card and a credit or debit card. Email it to yourself, print it out, or email directly to your gift recipient.
Spend in-store at 70+ participating local businesses
That's it - really!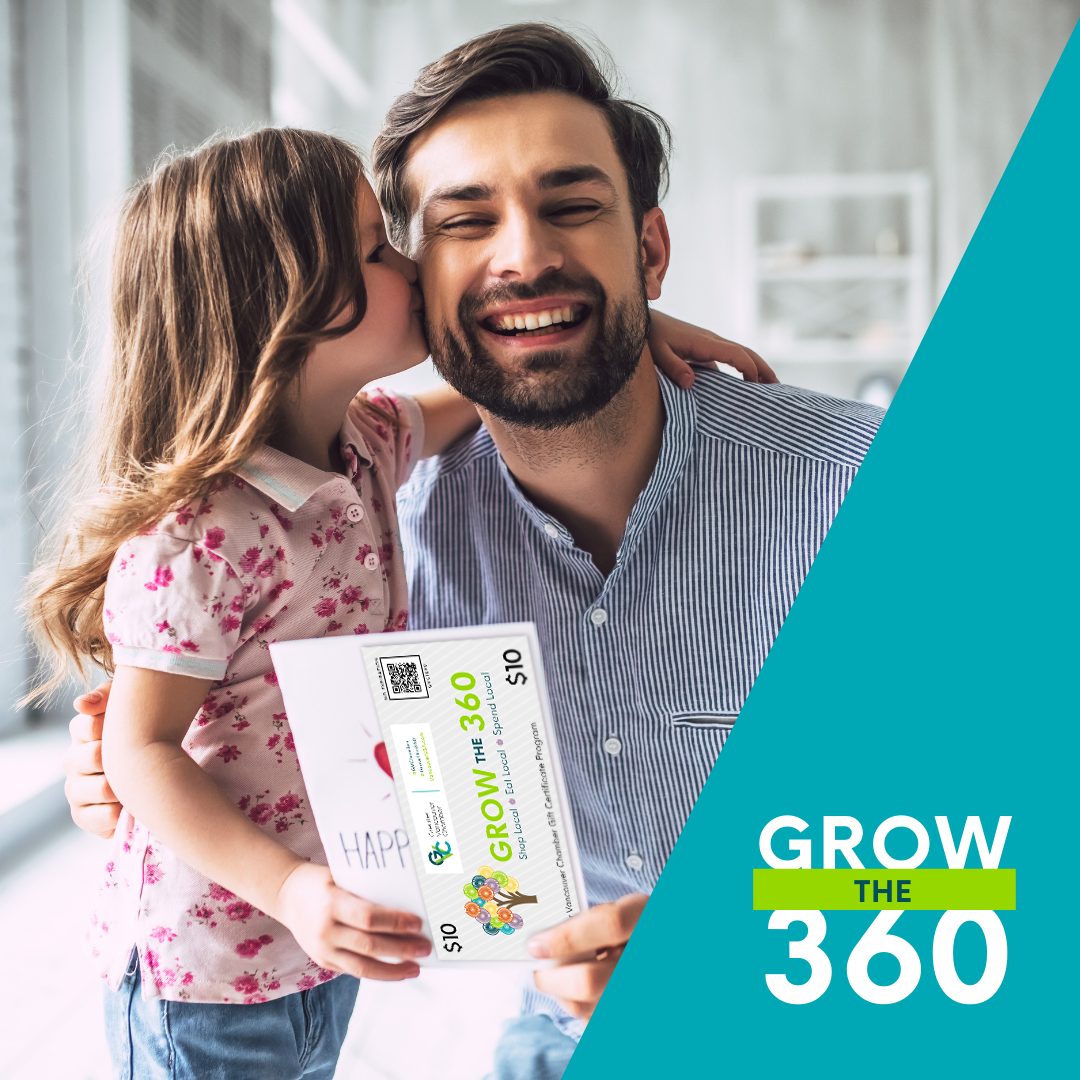 Why buy Grow the (360) eGift Cards?
An eGift Card always 'fits'! Let your loved one choose their own unique gift from dozens of retailers, service providers, and restaurants.
Find new favorites by spending your eGift Cards at a local business you haven't tried before. Use the hashtag #GrowThe360 and we might repost you!
eGift Cards guarantee that the money will support local businesses and our regional economy, including your neighbors.
Supporting local businesses radiates out to supporting jobs and philanthropy such as youth program sponsorship. Think of it like a mini economic stimulus every time you shop local.
Customer service from a small business that lives and thrives off repeat customers is likely going to be of a higher quality than customer service from a large corporation with little to no investment in the community.
Interested in signing up your business?
Find out more on our Grow the (360) merchant page.